Ch Inka Hoots From Foxwood – Jet
Info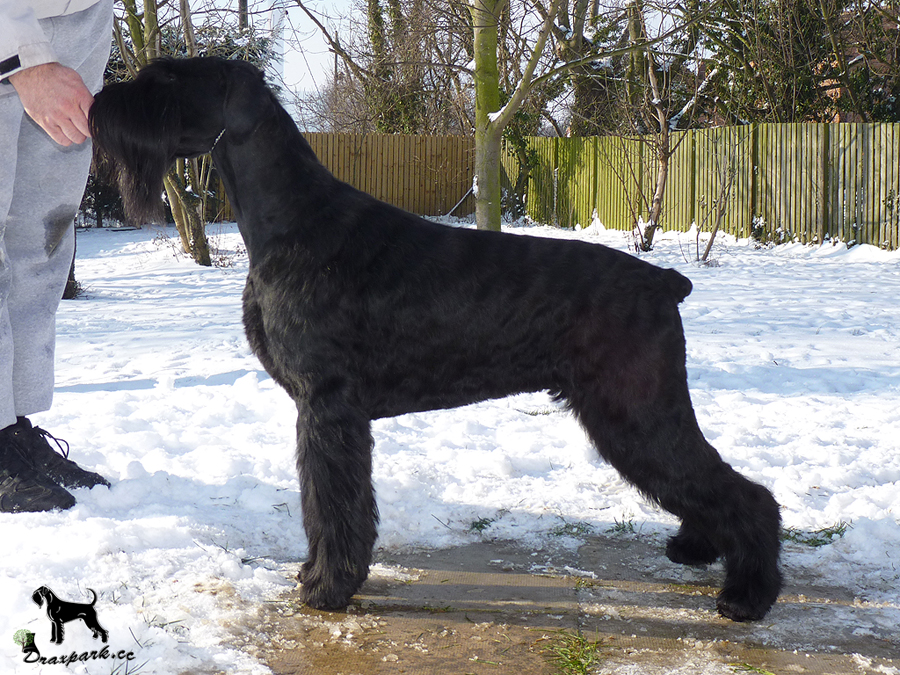 Female
DOB:
05/11/2004
Eye Test:
Unaffected
Hip Score:
5/3=8 (BVA)
Jet was our 2nd Giant Schnauzer and always a bouncy happy girl, with a feisty streak as a youngster, and typical Giant Schnauzer guarding instincts.
Jet achieved 6 Kennel Club Challenge Certificates and 7 Reserve CCs gaining her a stud book number, the title of 'Champion' and also qualifying her for a lifetime entry to Crufts. She was also awarded Best Bitch in Breed 2 years running at Crufts 2007 and 2008.
Jet also did her Kennel Club Good Citizens Bronze and Silver Award, but didn't take anything seriously! Everything with a twist of excitement and friskiness. Jet loved to strut her stuff and be top bitch in the house, but also very affectionate and soppy, and quite often 'velcroed' her beard to your legs.
Photos
Pedigree
CH Riesenheim Cebreros
{
Donjuan de Pichera at Foxwood
{
Uhlan de Pichera
{
CH Friper de Pichera
Colete de Pichera
CH Zarza de Pichera
{
CH Cunter de Better Can
Maat de Pichera
Ferncliffe Violetta of Nenevale
{
CH Xerox v Buck of Nenevale
{
CH Elzar v Bergherbos
CH Nenevale Arina
Nenevale Mystique at Yacanto
{
CH Nenevale Yesterday Man
Nenevale Horizon
CH Foxwood Business as Usual
{
Donjuan de Pichera at Foxwood
{
Uhlan de Pichera
{
CH Friper de Pichera
Colete de Pichera
CH Zarza de Pichera
{
CH Cunter de Better Can
Maat de Pichera
Foxwood Cosmopolitan
{
CH Xerox v Buck of Nenevale
{
CH Elzar v Bergherbos
CH Nenevale Arina
CH Nenevale Vogue
{
CH Nenevale Yesterday Man
Nenevale Anika
Offspring
Ch Draxpark Big Shot (Top Giant 2012)
UK's first tailed Champion male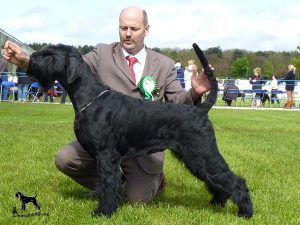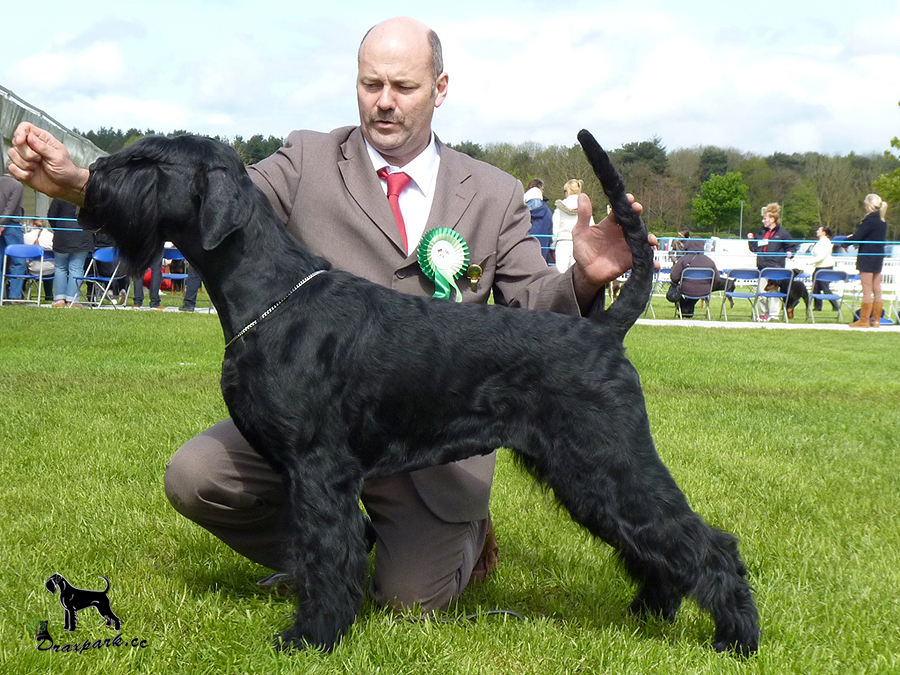 ---
UK's first tailed Champion female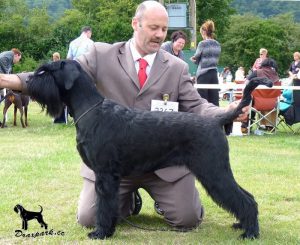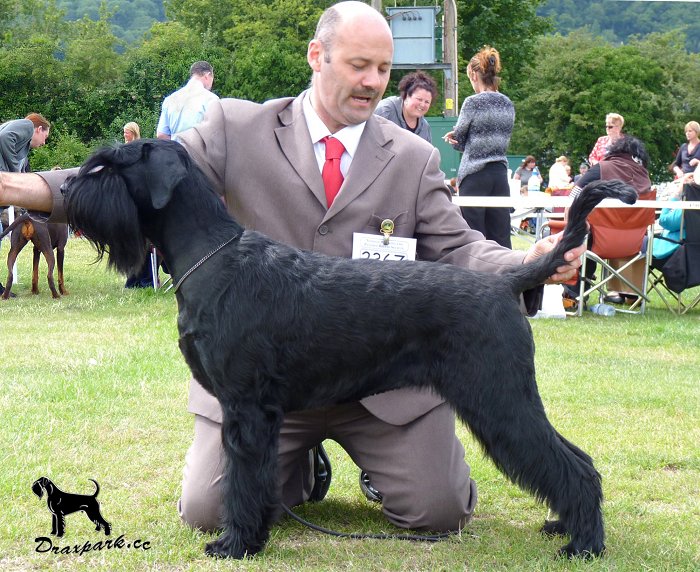 Show Wins