Ch Drapark Poetry In Motion – Lexus
Info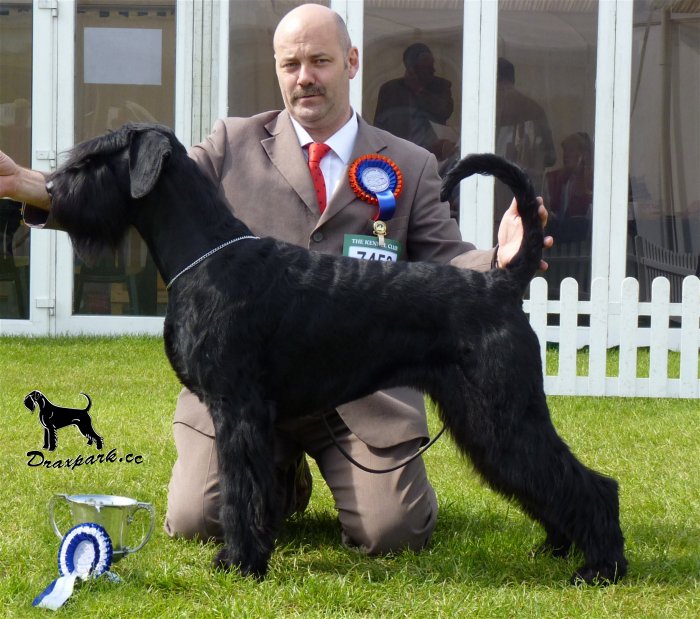 Female
DOB:
04/12/2011
Eye Test:
Unaffected
Hip Score:
4/4=8 (BVA)
Elbow Grade:
0/0=0 (BVA)
Lexus is a very strong and boisterous girl…she has a strong head, big nose, big paws and strong bones. Although she is very active and powerful, she is also very loving and has been easy to train. Lexus is really well behaved off lead in public, and is a lovely dog to live with. If she wants something…(to go out, a drink or just a cuddle) she will 'peck' at your arm, like a chicken pecking! She often won't let you do
anything on the computer as she keeps nudging with her nose! Lexus is very excitable especially when she knows she is going somewhere, and on the other hand she is
quite calm in the house.
Lexus gained her title of champion along with her mother, sister and grandmother.
Photos
Pedigree
Bluedanube The Homeland Of Draxpark
{
INT CH Gloris Ivan Ivanovich
{
CH Ziko de Campos de Oro
{
CH Nilo v Bergherbos
CH Carol Del Ninot Del Foc
CH Stablemaster's Special Case
{
CH Friper de Pichera
CH Stablemaster's Electric Lady
Sasvari Nicole (Imp Hun)
{
CH Malya Kabul-N
{
Carlos de Campos de Oro-N
Malya Uxi-N
CH Richesse du Duc la Elzenhagen
{
INT CH Assan vd Rois
CH Sasvari Jessica
CH Draxpark Hot Shot

{
CH Riesenheim Suited N'Booted for Daleiden
{
CH Jafrak Philippe Olivier
{
CH Luther King Du Bujol
CH Jafrak Dolcelata
Riesenheim Rikki Lake
{
CH Riesenheim Cebreros
Zamoranos Divina de Riesenheim
CH Inka Hoots from Foxwood

{
CH Riesenheim Cebreros
{
Donjuan de Pichera at Foxwood
Ferncliffe Violetta of Nenevale
CH Foxwood Business as Usual
{
Donjuan de Pichera at Foxwood
Foxwood Cosmopolitan
Show Wins